Special Needs and Disabilities
Petersfield School is committed to providing a fully accessible school and school environment which values and includes all pupils, staff, parents/carers and visitors regardless of their education, physical, sensory, social, spiritual, emotional and cultural needs. We are committed to challenging negative attitudes about disability and accessibility and to developing a culture of awareness, tolerance and inclusion.
Everyone at Petersfield is committed to providing the conditions and opportunities to enable any pupil with SEND (Special Educational Needs or a Disability) to be included fully in all aspects of school life. While our SENDCo oversees provision for pupils with a special educational needs or a disability or for more able pupils, every teacher takes responsibility for the provision for each child. Class teachers are responsible for the progress of every pupil in their class, including those pupils with additional needs.
Accessibility Plan
Special Needs and Disabilities Policy
Special Needs Information
Special Needs Assessment at Petersfield
Special Educational Needs and Disabilities (SEND) Information Report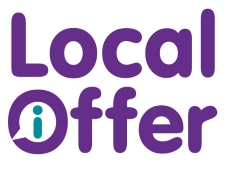 Cambridgeshire local offer provides information on services and support for children and young people age 0 - 25 with special educational needs and disabilities and their families.
Latest News
13th Dec - Wow! The EYFS and KS1 Christmas Production Dress Rehearsal was stunning today. Lines, singing, dancing - what a performance from our younger pupils. Thanks to Mother Goose for enjoying this with us.
12th Dec - CANCELLED - it is with regret that we have cancelled tonight's Carols at Wimpole due to ice and sickness.
12th Dec - Thanks to Mrs Norie and our French club for their wonderful presentation in assembly.
11th Dec - Year 6 were delighted to be invited to the Methodist church to join in with rousing renditions of Christmas carols today.
12th Dec - Thanks to the Johnson Matthey team for analysising and presenting the results of the salt experiment in this afternoon's science session.
11th Dec - Thanks to our school staff and our local knight in shining armour (with his own snow shovel and energy!), school is open for learning and all the paths are clear.
Latest Publications
Notices