Special Needs and Disabilities
Petersfield School is committed to providing a fully accessible school and school environment which values and includes all pupils, staff, parents/carers and visitors regardless of their education, physical, sensory, social, spiritual, emotional and cultural needs. We are committed to challenging negative attitudes about disability and accessibility and to developing a culture of awareness, tolerance and inclusion.
Everyone at Petersfield is committed to providing the conditions and opportunities to enable any pupil with SEND (Special Educational Needs or a Disability) to be included fully in all aspects of school life. While our SENDCo oversees provision for pupils with a special educational needs or a disability or for more able pupils, every teacher takes responsibility for the provision for each child. Class teachers are responsible for the progress of every pupil in their class, including those pupils with additional needs.
Accessibility Plan
Special Needs and Disabilities Policy
Special Needs Information
Special Needs Assessment at Petersfield
Special Educational Needs and Disabilities (SEND) Information Report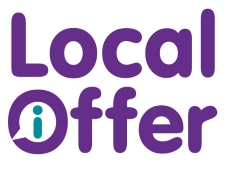 Cambridgeshire local offer provides information on services and support for children and young people age 0 - 25 with special educational needs and disabilities and their families.
Latest News
24th July - School is now closed for the summer. Best wishes for a safe, happy and fun summer to all our community. We look forward to opening the doors to pupils, parents and visitors on Thursday 6th September 2018.
24th July - Our very best wishes to Miss Smith, Mr Ashford and Mrs Johnson as they leave our school today. Pupils spoke of these teachers' successes in our Staff Leavers' Assembly.
24th July - Welcome to Miss Way who joined us for our transition day as all our pupils moved to their new classes.
Latest Publications
Notices