Aims and Values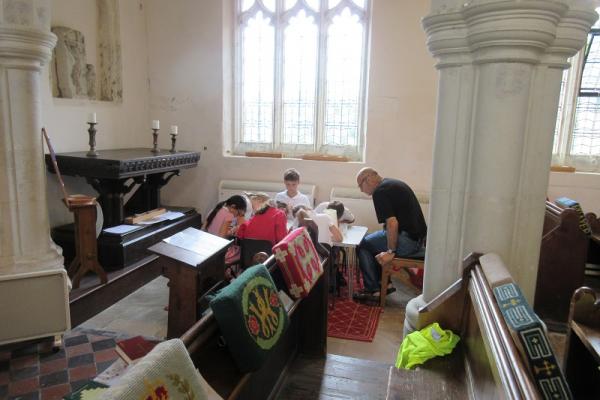 At Petersfield all staff and Governors subscribe to our school vision to inspire confident learners who will thrive in a changing world by:
Recognising the potential of every individual to achieve excellence, positively addressing underachievement.
Providing access to outstanding teaching, a range of excellent resources and an exciting, broad, balanced, enriched curriculum.
Providing a welcoming, calm, happy, purposeful, and nurturing community.
Developing self-motivation, independence, positive attitudes and confidence.
Providing a learning environment that is attractive, stimulating, informative and that instils a sense of pride.
Providing a high-quality education within a Christian context for pupils living within the parish boundaries of Arrington, Croydon, Orwell, Tadlow, Wimpole and Whaddon, and also for pupils from a wider area on religious grounds.
Promoting the values of: Respect, Friendship, Courage, Inspiration, Equality, Excellence and Determination.
In order to meet our vision, staff and the Governing Body agreed the following aims:
To ensure that every member of our community experiences a safe, happy environment based on the teachings of Jesus, which are love and forgiveness.
To foster confidence, responsibility and self esteem in each individual so that they can make good independent choices and contribute fully to the school and community.
To address all learning needs to develop each individual's full potential.
To engender a lifelong enjoyment of learning through the delivery of a broad and lively curriculum.
To prepare pupils to be good citizens in a diverse and rapidly changing multicultural world.
Our pupils considered the aims and the elected School Council decided to explain them in their own words.

Persevering in class
Education
Trusting all
Everyone matters
Respecting others
Safe in school
Friendship
Including everyone
Encourage
Loving God
Determination

Our School Motto is TEAM
Together
Everyone
Achieves
More
Our School Values are: love, friendship, creation, trust and peace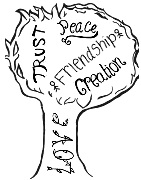 Latest News
24th Jul - School closes today to pupils, parents and visitors. Good luck year 6! Have an amazing summer and we look forward to welcoming you back to school on Wednesday 4th September. Happy holidays!
24th Jul - Following two and a half very successful transition days for all our pupils and the new reception children, this afternoon, our pupil returned to their 2018-19 classes to celebrate the year.
24th Jul - Thank you for all the gifts and kind words on the last day of term. They mean a lot. We are very proud of all our pupils and staff.
24th July - Well done to our 'Year 7' who presented the pupil ideas for FOPS spending to the committee today. We are very grateful for the tireless work of FOPS to raise much needed funds for the school and we look forward to receiving the requested resources in September.
Latest Publications
Notices