Aims and Values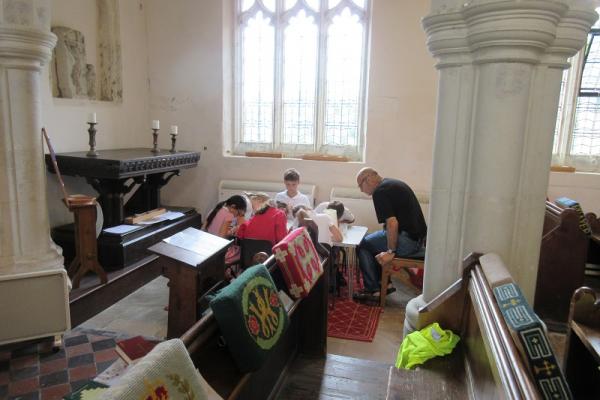 At Petersfield all staff and Governors subscribe to our school vision to inspire confident learners who will thrive in a changing world by:
Recognising the potential of every individual to achieve excellence, positively addressing underachievement.
Providing access to outstanding teaching, a range of excellent resources and an exciting, broad, balanced, enriched curriculum.
Providing a welcoming, calm, happy, purposeful, and nurturing community.
Developing self-motivation, independence, positive attitudes and confidence.
Providing a learning environment that is attractive, stimulating, informative and that instils a sense of pride.
Providing a high-quality education within a Christian context for pupils living within the parish boundaries of Arrington, Croydon, Orwell, Tadlow, Wimpole and Whaddon, and also for pupils from a wider area on religious grounds.
Promoting the values of: Respect, Friendship, Courage, Inspiration, Equality, Excellence and Determination.
In order to meet our vision, staff and the Governing Body agreed the following aims:
To ensure that every member of our community experiences a safe, happy environment based on the teachings of Jesus, which are love and forgiveness.
To foster confidence, responsibility and self esteem in each individual so that they can make good independent choices and contribute fully to the school and community.
To address all learning needs to develop each individual's full potential.
To engender a lifelong enjoyment of learning through the delivery of a broad and lively curriculum.
To prepare pupils to be good citizens in a diverse and rapidly changing multicultural world.
Our pupils considered the aims and the elected School Council decided to explain them in their own words.

Persevering in class
Education
Trusting all
Everyone matters
Respecting others
Safe in school
Friendship
Including everyone
Encourage
Loving God
Determination

Our School Motto is TEAM
Together
Everyone
Achieves
More
Our School Values are: love, friendship, creation, trust and peace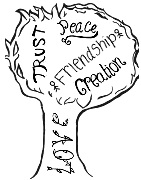 Latest News
23rd May - Well done to our year 2 pupils who today completed their final SATS test. They worked very hard and we are very proud of them!
17th May - Four year 6 pupils did an excellent job (especially as it was just hours after their last maths SAT!) representing Petersfield at the St Faiths' Maths Challenge. Our thanks go to Mrs Anderson for leading this visit.
17th May - Well done year 6, you completed the final SATs test today and remained a credit to yourself and the school throughout the tests. The beautifully iced cakes were very well deserved!
16th Mar - We were delighted to be joined by Mrs Jane Johnson, one of our school governors, in assembly today. She spoke to the children about the importance of reading and told them the results of the recent Governor Reading questionnaire.
14th May - What an incredible year 6! We are so proud of how you have tackled this week's SATS! Keep it up all week, year 6. Well done!
8th May - With the swimming season nearly upon us (much to the delight of our pupils!) staff attended our annual first aid and resuscitation training in preparation for swimming.
8th May - Year 5 representatives attended a creative writing masterclass at BVC where they took part in a variety of fun activities focused on generating story ideas before writing a short story and reading it aloud.
Latest Publications
Notices