Medical Needs
Illness
Parents are required to contact the school each day that a pupil is unwell. If a pupil has sickness or diarrhoea they should not return to the school until 48 hours after the last episode. Parents should contact the office where a pupil has an infectious disease e.g. chicken pox regarding the absence. Where a pupil is taken ill during the school day, we will contact parents and we therefore request that we are provided with the most up to date contact details.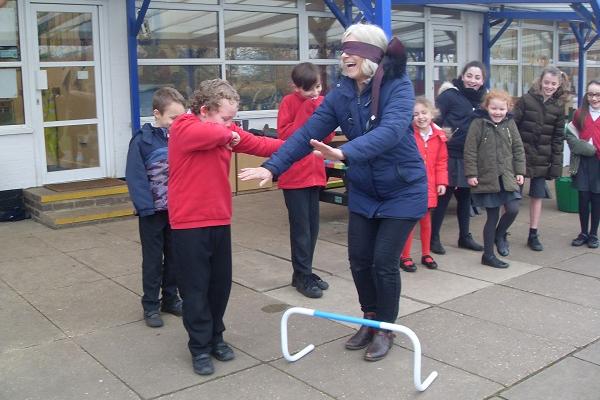 Medical conditions
If a pupil has an ongoing medical concern parents must contact the school as we will ensure that we have the correct protocol, will seek the advice of the school nurse and ensure the appropriate risk assessments or training for staff can be arranged.
Medication
Parents must ensure that office records are kept up to date regarding medical issues. Staff cannot administer medication if it is not in its original container, with a prescription label and in date. Where practicable, we expect parents to dispense medication to a child who needs it in the school day. The required medicine form must be completed by a parent. We cannot accept medicines and authorisation from a child.
Asthma Inhalers
Inhalers are kept in a named class bag in the office. This class bag will then accompany them when they leave the classroom e.g. for PE and visits.
Anaphylaxis
Staff are trained in dealing with anaphylactic shock. Epi-pens are stored in the school office where they are always accessible and should be provided in a box with a pupil's name, photograph and protocol.
Allergies
We have a number of pupils at the school with allergies. Our catering staff are exceptional at creating meals for these pupils following completion of the CCS form. Parents are reminded that we have a no nut policy which includes those bringing in packed lunches, snacks and contributions towards events.
Latest News
12th Dec - The final performance of Lights, Camel Action! EYFS and KS1, you have showcased your learning through your oracy skills, singing, dancing and acting and really impressed us all this week. Well done!
11th Dec - Another amazing performance of Lights, Camel, Action, well done EYFS and KS1! We look forward to the final performance tomorrow! Our children said 'I enjoyed performing to all the parents and to the rest of the school'
10th Dec - Due to high winds, we were relocated to Wimpole Church for our Carol Singing. Thank you to everyone who joined us, sang, read and played. This is an annual highlight! Thank you also to Mr and Mrs Williams, Revd Felicity, Wimpole and FOPS.
10th Dec - 10 out of 10 - my score for Strictly Come Camel! Well done EYFS and KS1 the Rehearsal was superb! The singing was particularly impressive!
7th Dec - Christmas in Cambridge was fantastic! Thanks to FOPS and all the volunteers who made the event possible and such a great fundraiser. The slime making was a particular success with the children, including those who are young at heart!
6th Dec - We currently have a Petersfield Christmas tree at the Methodist Chapel as part of the Tree Festival. The theme this year is considering the environment. All our decorations have been made with recycled material.
6th Dec - Our Year 5 and 6 pupils went to St Andrew's church for REActive Church, where they learnt more about the meaning of Christmas and Gabriel bringing the message to Mary.
4th Dec - Today we were delighted to welcome GENR8 into school to deliver a Christmas message. Our pupils said 'I like the way they speak to the whole audience.' and 'They present the information about Jesus in a fun way with stories, songs and puppets.'
2nd Dec - Thank you for your patience today. The boiler pump has been fixed. School is warming up in stages and will open tomorrow.
2nd Dec - URGENT - Apologies, school is currently closed as we have no heating or hot water. We are expecting the technician before the start of the school day and will update here as soon as we know more.
29th Nov - We held our Christingle service in St Andrews Church today and were joined by Mother Goose. It was a delightful service, led by Revd Felicity. Seeing the pupils' faces under the candlelight is always a joy!
28th Nov - Pupils from KS2 joined other schools in a cross country tournament today. We were delighted with our pupils' performance, winning in the year 6 boy and girl and year 3 boy races. Well done!
22nd Nov - As a whole school, we discussed how to keep safe on the roads at near school, at home and near work environments. We shared the survey results for walk to school week. Well done Petersfield!
20th Nov - Our KS1 pupils attended the Multisports Festival with Barrington and Foxton children. They said: 'It was really fun.' 'We worked with other schools in teams.' 'We played lots of new games.'
Latest Publications
Notices