Medical Needs
Illness
Parents are required to contact the school each day that a pupil is unwell. If a pupil has sickness or diarrhoea they should not return to the school until 48 hours after the last episode. Parents should contact the office where a pupil has an infectious disease e.g. chicken pox regarding the absence. Where a pupil is taken ill during the school day, we will contact parents and we therefore request that we are provided with the most up to date contact details.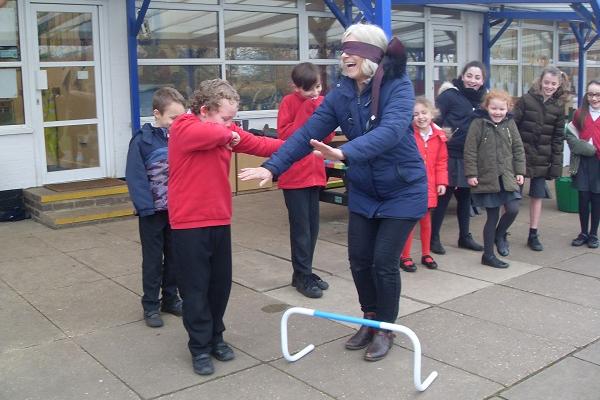 Medical conditions
If a pupil has an ongoing medical concern parents must contact the school as we will ensure that we have the correct protocol, will seek the advice of the school nurse and ensure the appropriate risk assessments or training for staff can be arranged.
Medication
Parents must ensure that office records are kept up to date regarding medical issues. Staff cannot administer medication if it is not in its original container, with a prescription label and in date. Where practicable, we expect parents to dispense medication to a child who needs it in the school day. The required medicine form must be completed by a parent. We cannot accept medicines and authorisation from a child.
Asthma Inhalers
Inhalers are kept in a named class bag in the office. This class bag will then accompany them when they leave the classroom e.g. for PE and visits.
Anaphylaxis
Staff are trained in dealing with anaphylactic shock. Epi-pens are stored in the school office where they are always accessible and should be provided in a box with a pupil's name, photograph and protocol.
Allergies
We have a number of pupils at the school with allergies. Our catering staff are exceptional at creating meals for these pupils following completion of the CCS form. Parents are reminded that we have a no nut policy which includes those bringing in packed lunches, snacks and contributions towards events.
Latest News
23rd May - Well done to our year 2 pupils who today completed their final SATS test. They worked very hard and we are very proud of them!
17th May - Four year 6 pupils did an excellent job (especially as it was just hours after their last maths SAT!) representing Petersfield at the St Faiths' Maths Challenge. Our thanks go to Mrs Anderson for leading this visit.
17th May - Well done year 6, you completed the final SATs test today and remained a credit to yourself and the school throughout the tests. The beautifully iced cakes were very well deserved!
16th Mar - We were delighted to be joined by Mrs Jane Johnson, one of our school governors, in assembly today. She spoke to the children about the importance of reading and told them the results of the recent Governor Reading questionnaire.
14th May - What an incredible year 6! We are so proud of how you have tackled this week's SATS! Keep it up all week, year 6. Well done!
8th May - With the swimming season nearly upon us (much to the delight of our pupils!) staff attended our annual first aid and resuscitation training in preparation for swimming.
8th May - Year 5 representatives attended a creative writing masterclass at BVC where they took part in a variety of fun activities focused on generating story ideas before writing a short story and reading it aloud.
Latest Publications
Notices