Pupil Premium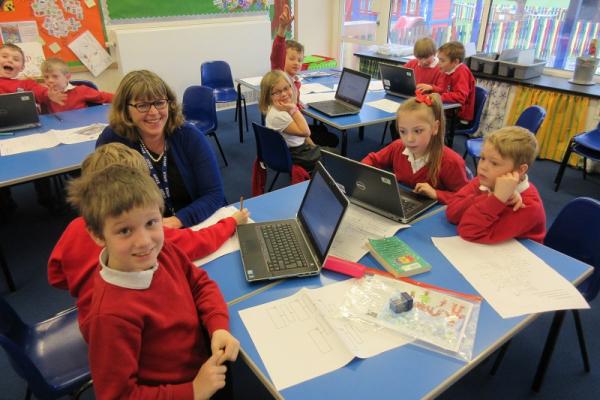 Pupil Premium information for the academic year 2016-17
Miss Smith (SENDCo and Inclusion Lead) and Mrs Penrose (Headteacher and Assessment Leader) lead the provision for Pupil Premium pupils.
This provision is under constant review to ensure the targeted use of the Pupil Premium is highly effective so Pupil Premium pupils 'diminish the difference' to their peers.
Pupil Premium is a sum of money allocated to schools to close the attainment gap between those eligible for free school meals and their peers.
Disadvantaged pupils are pupils that have been recorded as eligible for free school meals (FSM) at any point in the last six years (Ever 6 FSM) or pupils in care who have been continuously looked after for more than six months by the local authority. The school receives the Pupil Premium (currently £1320 per year) for pupils who are FSM or Ever 6 FSM.
Children from households with lower incomes may be entitled to free school meals. Where parents/carers are paying for school meals (in KS2), families will save around £400 a year for each primary school child if they are entitled to free school meals. As well as receiving a two course meal worth £2.25 every day at primary school, children might also qualify for help with transport costs. Even if your child is in receipt of Universal Infant Free School Meals (UIFSM) in EYFS and Key Stage 1, it is very important you apply for FSM if you are eligible as we will then receive over £1000 per year to support these pupils.
Cambridgshire County Council website has more information about Free School Meals and you can read about "Count me in" for the Pupil Premium on the website or in school.
Our system of ParentPay ensures that children with FSM are not identified when the dinner register is called in school.
Please apply for free school meals if you may be eligible.
Pupil Premium 2016-17
In 2016-2017, Petersfield Church of England (Aided) Primary School will be allocated £23,760 of funding to support pupils who are eligible for pupil premium grant (PPG). Analysis of the challenges that face our children who are eligible for pupil premium reveals that the barriers to educational achievement are:
Attendance & punctuality
Confidence, self esteem and social skills
Gaps in skills, knowledge and understanding in specific areas of the curriculum
Access to online learning resources
Access to extra curricular learning
Following the analysis of effective practice during 2015-16 and considering the current needs of the children with pupil premium funding, we are planning to use the funding in the following ways during 2016-17:
We intend to use this to support our children with high quality teaching and training for teachers and TA, including whole school training in Write Away, Reading Inference and maths for Teaching Assistants.
Offer priority reading support and small group and individual pre and post teaching to support pupils in their academic development.
We also intend to run a variety of interventions across the school to support pupils' social skills and their wellbeing; this includes funding for school visits and supporting the cost of access to extra curricular activities during lunchtime and after school.
Objectives in spending 2016/2017:
To raise outcomes for pupils through:
Additional English and Mathematics support to personalise learning and raise outcomes for pupils
Refining our data tracking systems to track progress and rapidly assess the success (or need for change) of implemented interventions.
Supporting parents to understand the new ARE, their child's progress and how they can support them in their planned next steps.
Providing social and emotional support/interventions to improve self-esteem and behaviour.
Meet the wider needs of pupils by funding activities, extra curriculum activities and support with uniform, materials etc.
Summary of planned spending throughout the year:
Lego construction
Pre and post lesson support to enable all children to succeed in whole class lessons
Talking Partners
Success At Arithmetic
Social Stories
Motor skills groups
Social Spirals
Nurture Club
Lunchtime Mathletics club
Lunchtime sports and book club
Access to after school sports and drama clubs
Access to Puffins Wrap around Care
Individual and group interventions run across the school
Individual counselling through Allyance counselling service
1:1 and small group interventions led by our SENDCo and Inclusion teacher, Miss Smith
If you would like to read in more detail how we allocate support and funding and track the impact of what we do please click on the links below.
Last Reviewed: February 2018
Planned review date: April 2018 following Pupil Progress meetings and staff and FGB annual review.
Latest News
20th Mar - Thank you to all those parents who attended tonight's Parents' Evening. We very much appreciate you taking the time to fill out our questionnaires and speak to Governors. Please do contact school if you have not yet arranged your appointment as this close home school liaison is vital.
20th Mar - Puffins pupils were delighted to received their morse code certificate today thanks to our local experts Peter, Martin and Eric. Puffins are very much looking forward to the 'advanced' session next.
20th Mar - Thank to Rev Felicity for supporting the pupils who led our collective worship today.
16th Mar - It is always a pleasure to hear about the learning successes of our pupils in the Hedteachers' Awards assembly.
16th Mar - Rev. Felicity joined pupils to collaboratively plan our Lent church service which we hope you can join us at. The service is at 9:30am on Wednesday 28th March.
16th Mar - We were delighted to welcome Mrs Murfet into school to lead science activities with science club and two classes as part of British Science week. Exciting activities included lava lamps, George's marvelous medicine and rainbows!
16th Mar - Yew class participated in REactive Church today. Thank you to volunteers who make this possible.
14th Mar - Thank to Pine class and the school community for making the FOPS Pine cake sale such a fundraising success whilst enjoying tasty treats!
14th Mar - It was wonderful to welcome Mrs Bonfield back into school today to launch our handmade values bears. We are very grateful for her skill and time to make these for us. They are a beautiful replacement for the much loved values dolls which represented the old school values.
14th Mar - Rowan class attended the first of the REactive Church sessions as we prepare for Easter.
12th Mar - We were delighted to welcome Andy Richardson, from local business Volac, into school today to view Clicker7 and talk to the pupils about it. We are incredibly grateful to Volac for purchasing this fantastic educational software that can be used to support learning at home and school.
9th Mar - We were delighted to have so many mothers and female carers in school for lunch and Mother's Day activities. Pupils worked with their mums and grannies to make bridges, plaques, towers and also took part in a scavenger hunt!
9th Mar - In our Elm Class assembly, they shared their learning about Great Britain through artwork, oracy, music, songs and a wonderful retelling of the Feeding of the 5000 Bible story.
7th Mar - Pine Class walked up to Wimpole Hall Farm as part of their 'United Kingdom' topic focusing on their local area. Whilst there, they took part in an activity making butter in the Victorian dairy.
5th Mar - Mrs Grieves launched 'Malawi Monday' our fundraising challenge to cover her giant map of Malawi in donated coins. These funds will be taken to Malawi in August 2018 to continue the charity work of providing useable school building and resources for children to learn in.
Latest Publications
Notices