Pupil Premium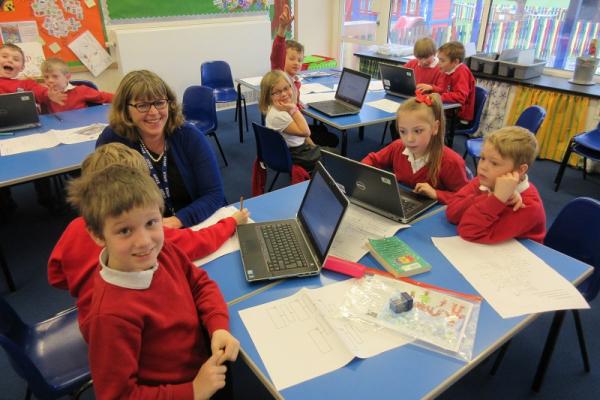 Pupil Premium information for the academic year 2018-19
The Pupil Premium Strategy is reviewed annually at the autumn Full Governing Body meeting.
Mrs Penrose (Headteacher and Assessment Leader) leads the provision for Pupil Premium pupils.
This provision is under constant review to ensure the targeted use of the Pupil Premium is highly effective so Pupil Premium pupils 'diminish the difference' to their peers.
Pupil Premium is a sum of money allocated to schools to close the attainment gap between those eligible for free school meals and their peers.
Disadvantaged pupils are pupils that have been recorded as eligible for free school meals (FSM) at any point in the last six years (Ever 6 FSM) or pupils in care who have been continuously looked after for more than six months by the local authority. The school receives the Pupil Premium (currently £1320 per year) for pupils who are FSM or Ever 6 FSM.
Children from households with lower incomes may be entitled to free school meals. Where parents/carers are paying for school meals (in KS2), families will save around £400 a year for each primary school child if they are entitled to free school meals. As well as receiving a two course meal worth £2.25 every day at primary school, children might also qualify for help with transport costs. Even if your child is in receipt of Universal Infant Free School Meals (UIFSM) in EYFS and Key Stage 1, it is very important you apply for FSM if you are eligible as we will then receive over £1000 per year to support these pupils.
Cambridgshire County Council website has more information about Free School Meals and you can read about "Count me in" for the Pupil Premium on the website or in school.
Our system of ParentPay ensures that children with FSM are not identified when the dinner register is called in school.
Please apply for free school meals if you may be eligible.
Pupil Premium 2017-18
In 2017-2018, Petersfield Church of England (Aided) Primary School will be allocated £37,260 of funding to support pupils who are eligible for pupil premium grant (PPG).
Analysis of the challenges that face our children who are eligible for pupil premium reveals that the barriers to educational achievement are:
Attendance & punctuality
Oracy Skills
Confidence, self esteem and social skills
Resilience, independence and a growth mindset
Gaps in skills, knowledge and understanding in specific areas of the curriculum
Access to extra curricular learning
Access to physical resources
Following the analysis of effective practice during 2016-17 and considering the current needs of the children with pupil premium funding, our objectives in spending 2017/2018 are to raise outcomes for pupils through:
Expecting & supporting Quality First Teaching for all children.
Additional evidence based intervention programmes where appropriate.
Additional Teaching Assistant (TA) and Teacher support within the classroom.
Curriculum enhancement activities to support motivation and engagement, providing access to a rich and stimulating broad curriculum.
Social, emotional and behavioural support to reduce barriers to learning.
Attendance and punctuality support to ensure full take up of the school offer.
Collaborative Oracy project together with the Barrington, Foxton, Petersfield (PFP) cluster.
Summary of planned spending throughout the year:
Lego construction
Pre and post lesson support to enable all children to succeed in whole class lessons
Talking Partners
Success At Arithmetic
First Class Number 2
Social Stories
Motor skills groups
Social Spirals
Nurture Club
Lunchtime Mathletics club
Lunchtime sports and book club
Access to after school sports clubs
Access to Puffins Wrap around Care
Individual and group interventions run across the school
Individual counselling through Allyance counselling service
1:1 and small group interventions led by our SENDCo and Inclusion teacher, Miss Smith
Resources such as milk, book bags, uniform and contributions to school visits
CREDs training
STEP ON training
If you would like to read in more detail how we allocate support and funding and track the impact of what we do please click on the links below.
Last Reviewed: May 2018
Planned review date: Autumn 2018 following Pupil Progress meetings, and staff & FGB annual review.
Latest News
19th Oct - School is now closed for half term. However, holiday sports clubs are running throughout the holiday week. Monday 29th is a staff INSET training day so school will reopen for the new term to pupils, parents and visitors on Tuesday 30th Oct. Happy half term!
19th Oct - Mr Hollands presented the Hollands' Cup to Thomas for his musicality and love of music. He also gave us a treat by dancing for us!
19th Oct - Well done Petersfield, we raised £104.64 for the Shine charity. It was delightful to see all the children dressed in yellow. This money will really make a difference to families in Cambridgeshire.
19th Oct - We enjoyed a wonderful Black History assembly. Children presented work inspired by: Frank Bowling, Chris Ofili, Lublin Himid, Uno Egonu and Hurvin Anderson. The children's work was so good that it was difficult to see the difference between the artist and the children's.
15th Oct - The Lunchtime Company, new lunch providers as of today, received rave reviews from pupils and staff who commented on the amazing taste, delicious smell the moment you entered the dining hall and the significant improvement in the school meals today.
15th Oct - School started with much excitement in assembly as our Story Teller challenged our understanding of stories. Each class is participating in an exciting workshop in preparation for sharing stories with children from Barrington and Foxton school after half term.
12th Oct - Well done to Yew class for their delicious FOPS cake sale fundraiser.
8th-12th Oct - Thank you to our amazing careers' week parent volunteers. Our pupils said: 'fascinating, we didn't know how many jobs there are in the world, quite exciting listening to the people, incredible to hear about the jobs, interesting to hear what other people do for work, and inspiring!'.
10th Oct - We were delighted to welcome The Lunchtime Company into school to tell us all about the exciting and tasty new menu for school meals from October 15th.
8th Oct - Welcome to our PGCE students working in Ash Class.
8th Oct - Our careers week is already inspiring conversations about 'What I am going to be when I grow up' thanks to our talks today on careers in epidemiology, working with wildlife and being a human rights lawyer. Many thanks to out inspirational volunteers.
5th Oct - Our year 6 pupils visited Ely Cathedral today, along with 600 pupils from schools in the Diocese. Their focus was WW1 and what life was like at the Home Front. It ended with poppies falling in the octagon. 'It was so beautiful'.'I loved looking up and seeing the falling poppies'.
5th Oct - As today was World Smile Day, in Collective Worship we discussed the importance of smiles and how it makes you and others feel when you smile. We asked our pupils to go home and give their families a big smile!
5th Oct - It was wonderful to hear our cook praise the whole of Rowan class for their polite manners today. She said that every child thanked her and was so polite. She said that in all the schools she has worked in, she has never had a whole class do that before.
3rd Oct - We are really focusing on our learning behaviours in school and went through this together in assembly. After reading the children's comments in their behaviour questionnaires, we have amended our plans including how we sit in assembly.
28th Sept - Well done to our first Headteachers' Award winners of 2018-19. What a good example to set to others.
28th Sept - Our pupils were delighted, excited and inspired by Jamie, who came from Rocksteady Music School to work with our pupils. They said: 'I want a band of my own when I get older!' and 'It was fun playing the electric guitar'.
28th Sept - Thank you to all who supported our Macmillan Coffee morning and cake sale today. We raised £160 for this worthwhile charity.
27th Sept - Rowan and Yew classes enjoyed a busy day explored Wicken Fen as part of their curriculum topic.
21st Sept - We went to church today to celebrate and give thanks for harvest. The children donated food and money to the Royston Food Bank. Our children read the prayers they had written in buddy groups.
20th Sept - The primary focus of our first Full Governing Body meeting of the academic year was on our Petersfield Priorities to further raise standards. Please do see how you can help your child by reading the weekly update on the newsletter.
Latest Publications
Notices