Pupil Premium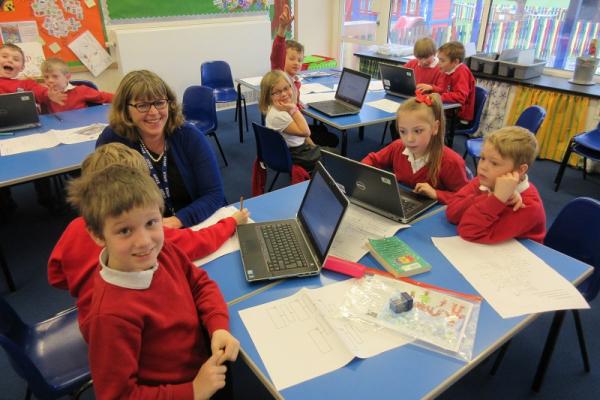 Pupil Premium information
The Pupil Premium Strategy is reviewed annually at the autumn Full Governing Body meeting.
Mrs Penrose (Headteacher and Assessment Leader) leads the provision for Pupil Premium pupils.
This provision is under constant review to ensure the targeted use of the Pupil Premium is highly effective so Pupil Premium pupils 'diminish the difference' to their peers.
Pupil Premium is a sum of money allocated to schools to close the attainment gap between those eligible for free school meals and their peers.
Disadvantaged pupils are pupils that have been recorded as eligible for free school meals (FSM) at any point in the last six years (Ever 6 FSM) or pupils in care who have been continuously looked after for more than six months by the local authority. The school receives the Pupil Premium (currently £1320 per year) for pupils who are FSM or Ever 6 FSM.
Children from households with lower incomes may be entitled to free school meals. Where parents/carers are paying for school meals (in KS2), families will save around £400 a year for each primary school child if they are entitled to free school meals. As well as receiving a two course meal worth £2.25 every day at primary school, children might also qualify for help with transport costs. Even if your child is in receipt of Universal Infant Free School Meals (UIFSM) in EYFS and Key Stage 1, it is very important you apply for FSM if you are eligible as we will then receive over £1000 per year to support these pupils.
Cambridgshire County Council website has more information about Free School Meals and you can read about "Count me in" for the Pupil Premium on the website or in school.
Our system of ParentPay ensures that children with FSM are not identified when the dinner register is called in school.
Please apply for free school meals if you may be eligible.
Pupil Premium 2017-18
Analysis of the challenges that face our children who are eligible for pupil premium reveals that the barriers to educational achievement are:
Attendance & punctuality
Oracy Skills
Confidence, self esteem and social skills
Resilience, independence and a growth mindset
Gaps in skills, knowledge and understanding in specific areas of the curriculum
Access to extra curricular learning
Access to physical resources
Following the analysis of effective practice during 2016-17 and considering the current needs of the children with pupil premium funding, our objectives in spending 2017/2018 are to raise outcomes for pupils through:
Expecting & supporting Quality First Teaching for all children.
Additional evidence based intervention programmes where appropriate.
Additional Teaching Assistant (TA) and Teacher support within the classroom.
Curriculum enhancement activities to support motivation and engagement, providing access to a rich and stimulating broad curriculum.
Social, emotional and behavioural support to reduce barriers to learning.
Attendance and punctuality support to ensure full take up of the school offer.
Collaborative Oracy project together with the Barrington, Foxton, Petersfield (PFP) cluster.
Summary of planned spending throughout the year:
Lego construction
Pre and post lesson support to enable all children to succeed in whole class lessons
Talking Partners
Success At Arithmetic
First Class Number 2
Social Stories
Motor skills groups
Social Spirals
Nurture Club
Lunchtime Mathletics club
Lunchtime sports and book club
Access to after school sports clubs
Access to Puffins Wrap around Care
Individual and group interventions run across the school
Individual counselling through Allyance counselling service
1:1 and small group interventions led by our SENDCo and Inclusion teacher, Miss Smith
Resources such as milk, book bags, uniform and contributions to school visits
CREDs training
STEP ON training
If you would like to read in more detail how we allocate support and funding and track the impact of what we do please click on the links below.
Last Reviewed: July 2019
Planned review date: September 2019
Latest News
24th Jul - School closes today to pupils, parents and visitors. Good luck year 6! Have an amazing summer and we look forward to welcoming you back to school on Wednesday 4th September. Happy holidays!
24th Jul - Following two and a half very successful transition days for all our pupils and the new reception children, this afternoon, our pupil returned to their 2018-19 classes to celebrate the year.
24th Jul - Thank you for all the gifts and kind words on the last day of term. They mean a lot. We are very proud of all our pupils and staff.
24th July - Well done to our 'Year 7' who presented the pupil ideas for FOPS spending to the committee today. We are very grateful for the tireless work of FOPS to raise much needed funds for the school and we look forward to receiving the requested resources in September.
Latest Publications
Notices