Pupil Premium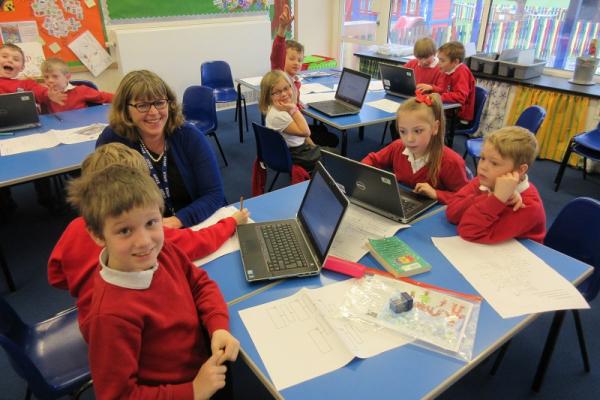 Pupil Premium information for the academic year 2016-17
Miss Smith (SENDCo and Inclusion Lead) and Mrs Penrose (Headteacher and Assessment Leader) lead the provision for Pupil Premium pupils.
This provision is under constant review to ensure the targeted use of the Pupil Premium is highly effective so Pupil Premium pupils 'diminish the difference' to their peers.
Pupil Premium is a sum of money allocated to schools to close the attainment gap between those eligible for free school meals and their peers.
Disadvantaged pupils are pupils that have been recorded as eligible for free school meals (FSM) at any point in the last six years (Ever 6 FSM) or pupils in care who have been continuously looked after for more than six months by the local authority. The school receives the Pupil Premium (currently £1320 per year) for pupils who are FSM or Ever 6 FSM.
Children from households with lower incomes may be entitled to free school meals. Where parents/carers are paying for school meals (in KS2), families will save around £400 a year for each primary school child if they are entitled to free school meals. As well as receiving a two course meal worth £2.25 every day at primary school, children might also qualify for help with transport costs. Even if your child is in receipt of Universal Infant Free School Meals (UIFSM) in EYFS and Key Stage 1, it is very important you apply for FSM if you are eligible as we will then receive over £1000 per year to support these pupils.
Cambridgshire County Council website has more information about Free School Meals and you can read about "Count me in" for the Pupil Premium on the website or in school.
Our system of ParentPay ensures that children with FSM are not identified when the dinner register is called in school.
Please apply for free school meals if you may be eligible.
Pupil Premium 2016-17
In 2016-2017, Petersfield Church of England (Aided) Primary School will be allocated £23,760 of funding to support pupils who are eligible for pupil premium grant (PPG). Analysis of the challenges that face our children who are eligible for pupil premium reveals that the barriers to educational achievement are:
Attendance & punctuality
Confidence, self esteem and social skills
Gaps in skills, knowledge and understanding in specific areas of the curriculum
Access to online learning resources
Access to extra curricular learning
Following the analysis of effective practice during 2015-16 and considering the current needs of the children with pupil premium funding, we are planning to use the funding in the following ways during 2016-17:
We intend to use this to support our children with high quality teaching and training for teachers and TA, including whole school training in Write Away, Reading Inference and maths for Teaching Assistants.
Offer priority reading support and small group and individual pre and post teaching to support pupils in their academic development.
We also intend to run a variety of interventions across the school to support pupils' social skills and their wellbeing; this includes funding for school visits and supporting the cost of access to extra curricular activities during lunchtime and after school.
Objectives in spending 2016/2017:
To raise outcomes for pupils through:
Additional English and Mathematics support to personalise learning and raise outcomes for pupils
Refining our data tracking systems to track progress and rapidly assess the success (or need for change) of implemented interventions.
Supporting parents to understand the new ARE, their child's progress and how they can support them in their planned next steps.
Providing social and emotional support/interventions to improve self-esteem and behaviour.
Meet the wider needs of pupils by funding activities, extra curriculum activities and support with uniform, materials etc.
Summary of planned spending throughout the year:
Lego construction
Pre and post lesson support to enable all children to succeed in whole class lessons
Talking Partners
Success At Arithmetic
Social Stories
Motor skills groups
Social Spirals
Nurture Club
Lunchtime Mathletics club
Lunchtime sports and book club
Access to after school sports and drama clubs
Access to Puffins Wrap around Care
Individual and group interventions run across the school
Individual counselling through Allyance counselling service
1:1 and small group interventions led by our SENDCo and Inclusion teacher, Miss Smith
If you would like to read in more detail how we allocate support and funding and track the impact of what we do please click on the links below.
Last Reviewed: May 2018
Planned review date: July 2018 following Pupil Progress meetings and staff and FGB annual review.
Latest News
23rd May - Well done to our year 2 pupils who today completed their final SATS test. They worked very hard and we are very proud of them!
17th May - Four year 6 pupils did an excellent job (especially as it was just hours after their last maths SAT!) representing Petersfield at the St Faiths' Maths Challenge. Our thanks go to Mrs Anderson for leading this visit.
17th May - Well done year 6, you completed the final SATs test today and remained a credit to yourself and the school throughout the tests. The beautifully iced cakes were very well deserved!
16th Mar - We were delighted to be joined by Mrs Jane Johnson, one of our school governors, in assembly today. She spoke to the children about the importance of reading and told them the results of the recent Governor Reading questionnaire.
14th May - What an incredible year 6! We are so proud of how you have tackled this week's SATS! Keep it up all week, year 6. Well done!
8th May - With the swimming season nearly upon us (much to the delight of our pupils!) staff attended our annual first aid and resuscitation training in preparation for swimming.
8th May - Year 5 representatives attended a creative writing masterclass at BVC where they took part in a variety of fun activities focused on generating story ideas before writing a short story and reading it aloud.
Latest Publications
Notices