Safeguarding Information
At Petersfield, safeguarding our pupils is our highest priority. All staff members are aware of the systems in school which support safeguarding and are responsible for safeguarding children's wellbeing.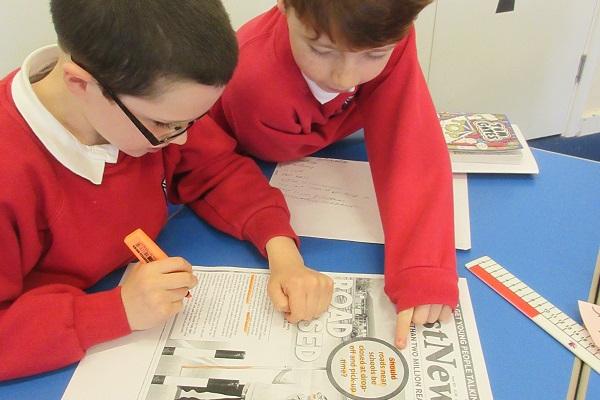 Designated Persons
Our Designated Child Protection Trained staff are:

Designated Safeguarding Leads for Child Protection:
Mrs Karen Gwynn
Mrs Laura Penrose
Designated Officer for Child Protection:
Mrs Rachel Peachey (from Autumn 2018)
Rev Felicity Couch is the nominated Governor with responsibility for child protection.
Designated Officer for Looked After Children:
Mrs Karen Gwynn &amp Mrs Laura Penrose
Designated Officer for Post Looked After Children:
Mrs Karen Gwynn
Designated Prevent Leads:
Mrs Laura Penrose
Mrs Karen Gwynn
Pupil Premium Staff Lead:
Mrs Laura Penrose
Safeguarding and promoting the welfare of children is defined as protecting children from maltreatment; preventing impairment of children's health or development; ensuring that children grow up in circumstances consistent with the provision of safe and effective care; and taking action to enable all children to have the best outcomes. (Keeping Children Safe in Education, 2018).
We ensure that all staff are recruited in line with our Safer Recruitment procedures to ensure high quality and appropriately vetted teachers. We ensure that all adults and volunteers who come into contact with pupils are appropriately checked and supervised.
We ensure a safe, welcoming environment in which pupils learn and become resilient and questioning individuals who are mindful of how to keep themselves and others safe both in our community and online.
Please see the relevant pages in our Prospectus to find out more about how we safeguard pupils by ensuring the appropriate provision is in place for:
Health and Safety including site security
Medical and first aid provision
Behaviour
Physical Intervention
Anti-bullying
Special Needs
Attendance
Risk Assessments including offsite visits
All staff take responsibility for identifying and supporting children who may be in need of extra help or who are suffering, or are likely to suffer, significant harm. All staff receive basic child protection training and follow the Local Safeguarding Children Board (LSCB) procedures to ensure that children receive appropriate and effective support and protection. Should it be necessary, school staff will seek, where possible, to discuss any concerns with the parent/carer. Should it be necessary, school staff will inform them of a referral to Social Care where possible. However, this will only be done where such discussion will not place the child at increased risk of significant harm.
It is important for parents/carers to know that the law requires all the school staff to pass on information which raises concern that a child may be at risk from non-accidental injury, neglect, emotional or sexual abuse. This procedure is intended to protect children and schools are encouraged to take the attitude that where there are grounds for concern it is better to be over cautious than to risk a child's safety.
We therefore have an unavoidable duty to contact Social Care. Occasionally, this duty means that the Head Teacher or Deputy Headteacher (as Designated Child Protection officers) must risk reporting a concern, which can upset parents which, on investigation, proves unfounded. In these circumstances, it is hoped that parents /carers will appreciate how difficult it is for schools to carry out this delicate responsibility, and accept that the action was taken in good faith and in the best interest of the children. Any parent who would like further information on this subject should speak to the Headteacher in the first instance.
In accordance with local information sharing protocols, we will ensure that information is shared securely and sensitively. Information will only be shared with other services where it is deemed necessary and proportionate to ensure that children and young people are safe and receive the right service.
Latest News
24th Apr - School reopens to pupils, parents and visitors for the start of the summer term. Welcome back!
23rd Apr - Our INSET Day training for staff is focused on further developing our creative curriculum.
5th Apr - Whilst school is now closed for Easter, extra curricular drama and sports clubs are running throughout the holidays. Happy Easter! School will reopen to pupils, parents and visitors on Wednesday 24th April following a day of staff INSET.
5th Apr - We were thrilled to be joined by so many parents and members of our community for the Rock Steady Concert. It was a delight to witness the children performing in the bands with so much enthusiasm and talent! We all finished by singing 'When I'm 64'.
5th Apr - This morning, in the sunshine, we walked to the church for our Lent Service. We laid our decorated stones outside the church entrance to make a cairn before the service. 'It was good fun putting together I am a disciple, get me out of here!' reported a year 6 pupil.
3rd Apr - The children really enjoyed the GENR8 assembly: 'I enjoyed the songs', 'They are fun', 'They make the story interesting' and 'I love the puppets'.
3rd Apr - Today, whilst visiting the church, each class had the opportunity to explore 7 prayer stations of their choice and decorated their rock in advance of Friday's Lent service.
2nd Apr - Staff completed their Resus training, ready for the swimming season, today.
Latest Publications
Notices