Villages
Our primary school is deeply rooted in our community, and we value greatly our partnerships with local community organisations and individuals. We want to make the most of the vast life experience, expertise and generosity that exists in our local community. Through these partnerships, pupils not only learn valuable new skills, they also come to appreciate the importance of citizenship and "giving something back".
The Orwell Chapel Orchard, a unique and historic green space in the middle of Orwell, has provided the setting for some fun and interesting outdoor activities, such as den-making, woodland sculptures, nature walks and mini-beast hunts. Our snow-drop planting project produces an early spring display that is admired year after year.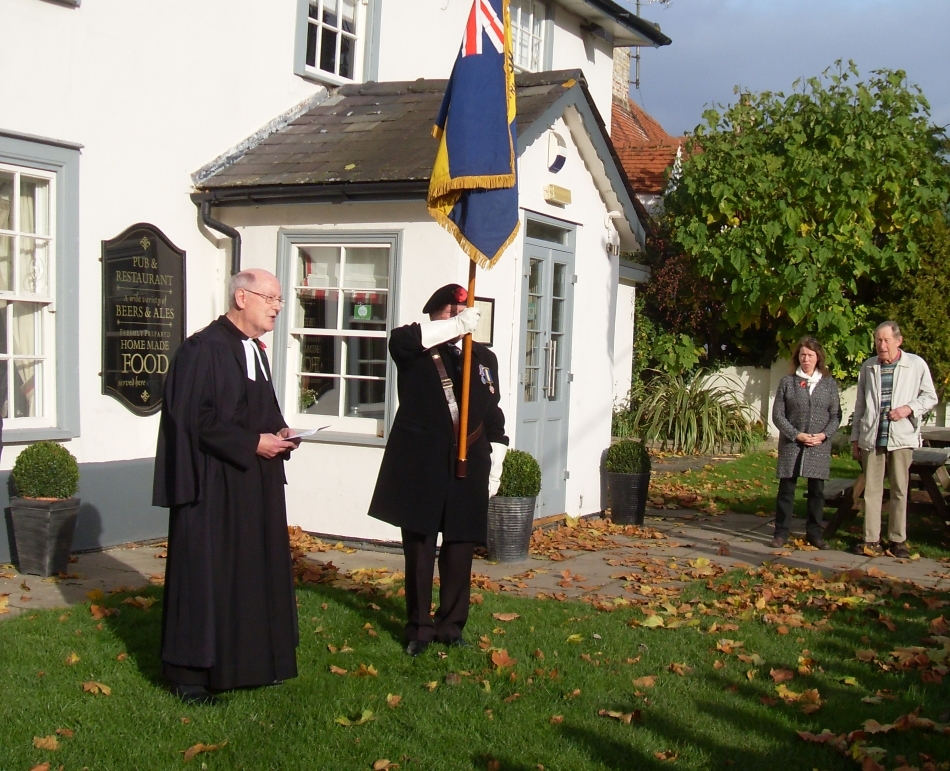 We are extremely grateful for the important contribution made by individual members of our community to our Wednesday morning guided reading programme. This wonderful team of volunteers give so much to our school, and our pupils benefit enormously from the individual and small group attention, the chance to enjoy books and reading together, and to discuss what they have read. If you have some time on Wednesday mornings, and would like to participate in this fun, rewarding and worthwhile activity, we would love to hear from you. Please contact us.
We support cultural and community activities, events and projects in all our catchment villages. We visit our different parish churches to participate in special church services, such as Easter, Remembrance Sunday, Advent, Christingle and Christmas services.
We provide publicity for local community events via our school newsletter.
If you represent a local community organisation, and you have an idea, a project or an event that you want to tell us about, please contact us.
For more information about "what's on" in our villages, you can visit the village web-sites:

Orwell

Whaddon

Arrington
Latest News
12th Dec - The final performance of Lights, Camel Action! EYFS and KS1, you have showcased your learning through your oracy skills, singing, dancing and acting and really impressed us all this week. Well done!
11th Dec - Another amazing performance of Lights, Camel, Action, well done EYFS and KS1! We look forward to the final performance tomorrow! Our children said 'I enjoyed performing to all the parents and to the rest of the school'
10th Dec - Due to high winds, we were relocated to Wimpole Church for our Carol Singing. Thank you to everyone who joined us, sang, read and played. This is an annual highlight! Thank you also to Mr and Mrs Williams, Revd Felicity, Wimpole and FOPS.
10th Dec - 10 out of 10 - my score for Strictly Come Camel! Well done EYFS and KS1 the Rehearsal was superb! The singing was particularly impressive!
7th Dec - Christmas in Cambridge was fantastic! Thanks to FOPS and all the volunteers who made the event possible and such a great fundraiser. The slime making was a particular success with the children, including those who are young at heart!
6th Dec - We currently have a Petersfield Christmas tree at the Methodist Chapel as part of the Tree Festival. The theme this year is considering the environment. All our decorations have been made with recycled material.
6th Dec - Our Year 5 and 6 pupils went to St Andrew's church for REActive Church, where they learnt more about the meaning of Christmas and Gabriel bringing the message to Mary.
4th Dec - Today we were delighted to welcome GENR8 into school to deliver a Christmas message. Our pupils said 'I like the way they speak to the whole audience.' and 'They present the information about Jesus in a fun way with stories, songs and puppets.'
2nd Dec - Thank you for your patience today. The boiler pump has been fixed. School is warming up in stages and will open tomorrow.
2nd Dec - URGENT - Apologies, school is currently closed as we have no heating or hot water. We are expecting the technician before the start of the school day and will update here as soon as we know more.
29th Nov - We held our Christingle service in St Andrews Church today and were joined by Mother Goose. It was a delightful service, led by Revd Felicity. Seeing the pupils' faces under the candlelight is always a joy!
28th Nov - Pupils from KS2 joined other schools in a cross country tournament today. We were delighted with our pupils' performance, winning in the year 6 boy and girl and year 3 boy races. Well done!
22nd Nov - As a whole school, we discussed how to keep safe on the roads at near school, at home and near work environments. We shared the survey results for walk to school week. Well done Petersfield!
20th Nov - Our KS1 pupils attended the Multisports Festival with Barrington and Foxton children. They said: 'It was really fun.' 'We worked with other schools in teams.' 'We played lots of new games.'
Latest Publications
Notices